For Our Buyers (Customers)

No pre-sales

Estate Sales by Joe Pete does not hold pre-sales nor will we hold items for customers. We feel this is completely unfair. People sometimes wait for hours the morning of the sale to find out what they were interested in has already been sold. We also do not have time during set up to answer questions as we are very busy putting the final touches on the sale.   We also want everyone on the same playing field as we think that is the fairest thing to do.   If you need a measurement we will try to accomedate those inquires as quickly as we can.

*Disclaimer-on occasion prior to the sale opening family changes their mind on an item as wishes to keep it and we have no control over those situations.

First-come, first served

The first to come is the first in the door! We try not to limit the number of people entering the house whenever possible.   However,  with smaller homes and very large crowds we do reserve the right to execute crowd control messures.

Bidding   and pricing

We normally hold two day sales with the occasional 3 and 4 day sale when necessary.   We feel we price fair and resonable.   On the first day all prices are firm with NO exceptions.   Second and third days are discounted.

All sales are final and all items are sold as-is.   It is up to the buyer to check out the items before purchasing them.

There are NO exceptions. Please be sure when you pay for your purchases you really want them. We will not refund you your money! Sorry we only have a short period of time to sell a house full.

Price tags

Large items will have printed cards or larger hanging price tags. So if you are interested in a large piece remove the tag. As most people know who attend any kind of sale "if it is in your hand it is yours"! And with all fairness to us please be sure, before grabbing the tag, that you really want the item. We do not want to lose a potential sale! If you change your mind please   make sure you let one of our staff members know so the item can be re-tagged giving us the opportunity to sell them item.

Respect

Our customers are wonderful and we love you all! But please respect the house. We have invited you into someone's home and have taken great care to display things as nicely as we can. Safety is always our first priority. We want this to be a fun and safe experience for you all. Please help us keep it this way!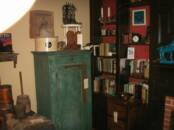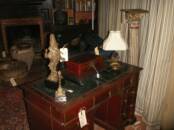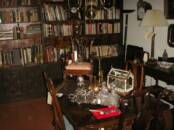 CALL US AT (325) 829 3349.